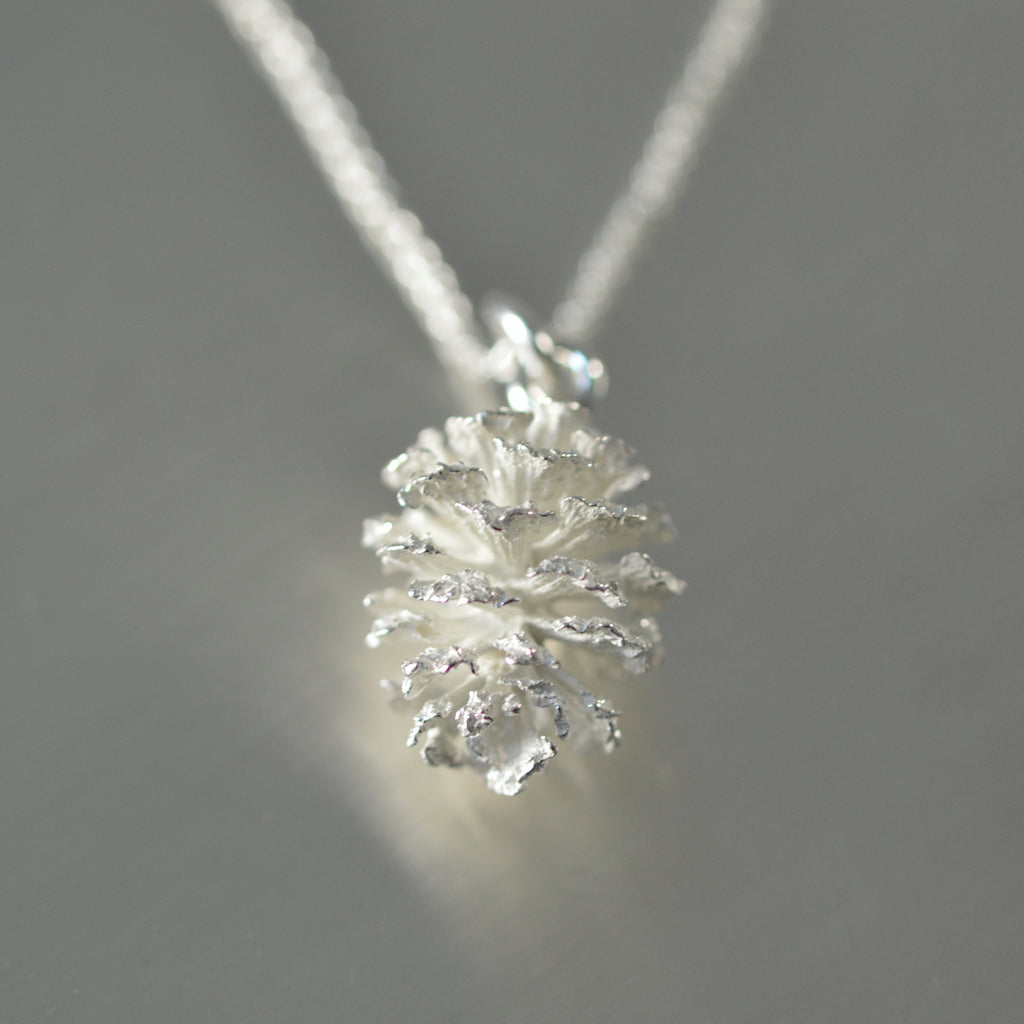 Fiskarsin Hopeakoru
Käpy / Silver Cone
Recycling Sterling silver 925/000.
A REAL AND UNIQUE SILVER CONE
We have picked up a cone of an alder at Fiskars village and turned it to a silver cone on the following way:
We put the cone in a plaster mould, which we then fit in the oven. The oven burns out the original cone
leaving an empty place in the mould. We fill up the plaster mould with liquid silver, which also means 
the empty cone place will be filled up with silver. As a result we then have a silver cone as unique as it 
was in the forest - consisting now of real Silver.
AITO JA UNIIKKI HOPEAKÄPY
Olemme poimineet alkuperäisen kävyn Fiskarsista ja muuttaneet sen hopeiseksi seuraavasti:
Laitamme kävyn kipsimuottiin ja kipsimuotin uuniin.  Uunissa käpy palaa ja jättää muottiin oman tilansa tyhjäksi.
Valamme sulan hopean kipsimuottiin, jolloin kävyn jättämä tila täyttyy.
Näin syntyvä hopeakäpy on uniikki - yhtä uniikki kuin alkuperäinen.
---
Share this Product
---
More from this collection